VI. German Baroque Music (17th Century)
VIa. Heinrich Schütz (1585-1672)
German composer. Born into a family of innkeepers, Schütz was first educated by his father, Christoph. When his family moved to Weissenfels in 1590, he received instruction in music from both the local Kantor, Georg Weber, and the organist, Heinrich Colander.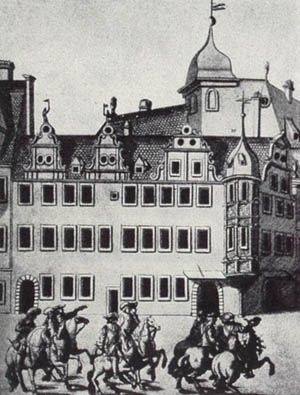 In 1598 Landgrave Moritz of Hessen-Kassel, while staying at Christoph Schütz's inn, heard young Heinrich sing and was so impressed that he asked to be entrusted with the boy's education. Schütz arrived at Moritz's court at Kassel in August 1599 and served as a choirboy while pursuing his education at the Collegium Mauritianum. There he distinguished himself as a student, particularly of languages; he received his musical training from Georg Otto, Moritz's Kapellmeister.When his voice changed, he set out for the University of Marburg, matriculating in 1608. There he elected to study law and soon won distinction. In 1609, at the urging of Moritz, Schütz accepteda two-year grant from the landgrave to study with Giovanni Gabrieli in Venice, where he received a solid training in composition and became proficient at the organ. His progress was swift, and he was close to Gabrieli until the elder composer's death in 1612. A book of five-voice madrigals by Schütz, dedicated to Landgrave Moritz, appeared in 1611. In it Schütz demonstrated his thorough assimilation of the Italian madrigal style. He returned to Germany in 1613 and returned his duties at Moritz's court as second organist.
Schutz birth house in Dresden.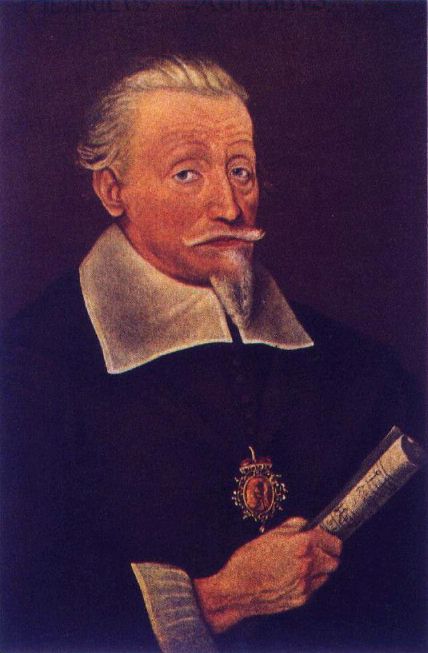 In 1614 the Elector Johann Georg I of Saxony requested and received permission from Moritz to employ Schütz at Dresden for a few months; Praetorius was occasionally employed there at this time. The following year the elector obtained the composer's services for two years. Although he was not given the title, Schütz was in effect the elector's Kapellmeister.In 1616 Moritz requested that Schütz return to Kassel, but the elector refused to release the composer. Despite the landgrave's efforts, Schütz remained at the Saxon court and was formally given the title of Kapellmeisterby January 1619; from 1618 he received an annual salary of 400 florins. His duties included composing music for major court ceremonies, ensuring that the Kapelle was well staffed and that its members had proper living conditions, and supervising the choirboys' musical education. Over the years Schütz's pupils included his cousin Heinrich Albert, Christoph Bernhard, Johann Klemm, Johann Theile, and Matthias Weckmann. Because of the prestige of his position, Schütz was soon able to extend his activities beyond the confines of Dresden: he was called to oversee the reorganization of musical activities in Reuss and in Magdeburg.
In the spring of 1619 he published his first collection of sacred music, the Psalmen Davids sampt etlichen Moteten und Concerten(SWV 22-47). On June 1, 1619 he married Magdalena Wildeck, the 18-year-old daughter of a court official in Dresden. In spring 1623 Schütz published the Historia der ... Aufferstehung ... Jesu Christi(SWV 50), and in 1625 a volume of motets, the Cantiones sacrae(SWV 53-93). Perhaps the nadir of his personal life came on September 6. 1625, when his wife died. Schütz entrusted the care of his two daughters to their maternal grandmother. Contrary to custom, he remained a widower for the rest of his life. For over a year after the loss of his wife, Schütz concentrated his efforts on the Becker Psalter (SWV 97a-256a), which appeared early in 1628. On April 13, 1627, during a court visit to the castle of Hartenfels at Torgau, Schütz produced the first German opera, Dafne,set to Martin Opitz's translation and adaptation of the libretto written by Rinuccini for Peri's opera.
Because of economic pressures brought about by the Thirty Years' War in the late 1620s, Schütz decided to pay another visit to Italy in 1628. In Venice he found a musical life vastly different from what he had encountered there during his youth. Monteverdi guided his study of the new developments, and of dramatic monody in particular Schütz's own comment that the dramatic style was then unknown in Germany suggests that Dafnedid not employ true recitative. Toward the end of his Venetian period he published his Syrnphoniae sacrae(SWV 257-76), which made use of the 'fresh devices' found in the latest Italian music.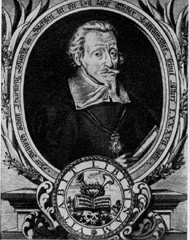 By November 1629 Schütz had returned to the Dresden court. In January 1631 he published a motet (SWV 277) in memory of Johann Hermann Schein, which had been requested by Schein when Schütz visited him at his deathbed. In autumn 1631 Saxony entered the Thirty Years' War, placing the Dresden court chapel under financial strain. When Crown Prince Christian of Denmark asked Schütz to direct the music at his wedding in Copenhagen, the composer eagerly accepted the invitation. Although the offer was extended in February 1633, Schütz did not arrive in Denmark until early in December of that year, at which time he was appointed Kapellmeisterto King Christian IV, effective December 10 at an annual salary of 800 reichsthaler. Schütz remained in Denmark until 1635. Back in Dresden, he composed his Musicalische Exequien(SWV 279-8 1) for the interment of Prince Heinrich Posthumus in 1636, and in autumn of that year he published part one of his Kleine geistliche Concerte(SWV 282-305). In order to protect his compositions from unauthorized reprints in the Holy Roman Empire, Schütz petitioned for and received a five-year copyright privilege from Ferdinand III in 1637. On November 20, 1638 his opera-ballet Orpheus und Euridice,only the text of which survives, was performed to celebrate the marriage of Prince Johann Georg and Princess Magdalena Sybilla of Brandenburg. The publication of the second part of Kleine geistliche Concertefollowed in the spring of 1639. A few months later Schütz took a leave of absence from the electoral court to become Kapellmeisterto Georg of Calenberg, then living in Hildesheim. When he returned to Dresden at the beginning of 1641 he found the Kapelle to be in total disarray: the ensemble had been drastically reduced in number and was not being paid. From 1642 until April 1644 he was again Kapellmeisterat Copenhagen. From then until the spring of 1645 he lived mostly in the city of Brunswick and was active at the Wolfenbüttel court of Duke August the Younger of Brunswick-Lüneburg.
In a letter of May 1645 Schütz asked Elector Johann Georg to allow him to retire with an annual pension of 200 thalers along with the right to keep his title of Kapellmeisterand occasionally direct the Kapelle. He had hoped to spend the remainder of his life at Weissenfels, completing the musical works he had begun. Although the elector did let Schütz spend almost every autumn or winter in Weissenfels for the next decade, he refused to allow the composer to retire altogether. In the spring of 1647 Schütz brought out his Symphoniarurn sacrarum secunda pars(SWV 341-67), and the following spring he published his Geistliche Chor-Music(SWV 369-97). In 1650 his Syrnphoniarum sacrarum tertia pars(SWV 398-418) appeared, a collection that he apparently considered to be the culmination of his career in Dresden. Along with this collection, Schütz presented to Johann Georg a petition dated January 14, 1651, in which he renewed his plea to be pensioned. The elector ignored this and subsequent petitions as well as the deteriorating condition of the Kapelle. To make matters worse, Schütz had still not received his salary, with the result that his financial assets were becoming severely depleted. Some relief came in 1655 in the form of an appointment as absentee Kapellmeisterto Duchess Sophie Elisabeth of Brunswick-Lüneburg. With the death of Johann Georg in October 1656, Johann Georg II became elector and allowed Schütz to retire as chief or senior Kapellmeisterwith a pension. Schütz continued to compose works for special occasions, and maintained some authority at court, but probably did not conduct the Kapelle again. Neither Schütz's reserve of earlier works nor the few compositions from his last years (including the Passions) were published in his time. Johann Theile, Schütz's last pupil, went to Weissenfels to study with the aged composer around 1667. About 1670 Schütz left Weissenfels and moved to Dresden, where he remained until his death.
Schütz's very long life-span covers the establishment and early development of baroque style in Germany, and his two visits to Italy had a most significant effect on the direction taken by German music; his early works reflect what he observed in Italy, whether in the vividly expressive madrigals, the splendid polychoral Psalmen Davids(1619), or the delicate vocal and instrumental textures of the Symphoniae Sacrae I(1629). Apart from the early madrigals and the lost opera Dafneall his output was of sacred music and works of the oratorio type. While the sacred music came to effect a synthesis of Italian elements and a German contrapuntal seriousness, the oratorio pieces belong more firmly in a German tradition of historia, based on Gospel narration by an Evangelist alternating with polyphonic movements for other characters or crowd scenes. The three late Passions are in an archaic style without accompaniment, the narration being quasi-plainsong; the Christmas Story (1664) has Italian-style recitative for the narration and opulent intermedia for voices and instruments depicting successive scenes from the narrative.
Supplemental Materials

Biblography; Wikipedia:


Number of PDF-score / MIDI-file: cpdl=178, Discography